The Sun Room
Designed to capture a gorgeous view, the Sun Room, was created to provide extra space for the homeowner and allow him to feel the afternoon sun on his face.
The cottage is tucked up against the existing home, to the left, almost like an addition.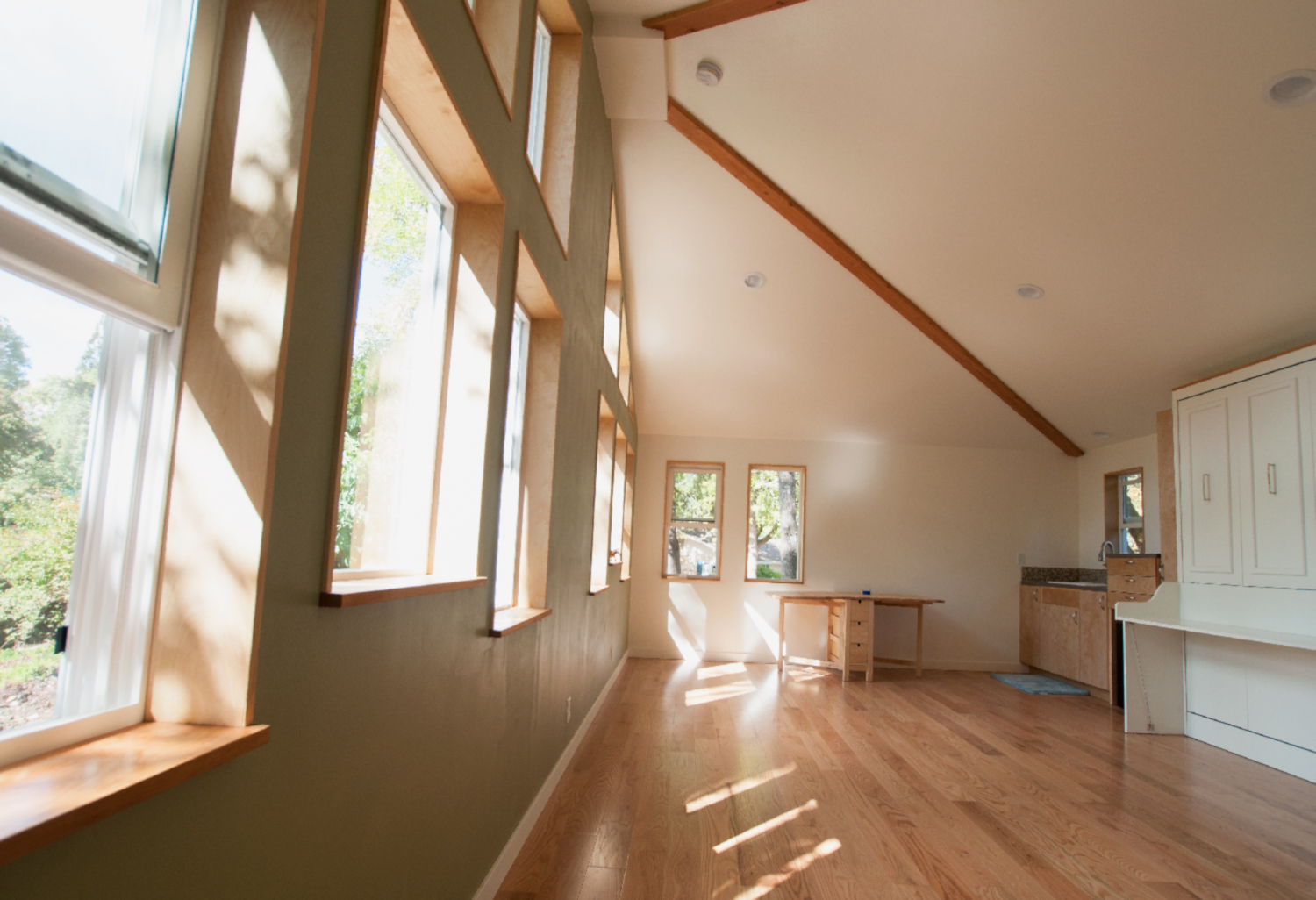 A Murphy Bed keeps the 400 sq ft efficient.